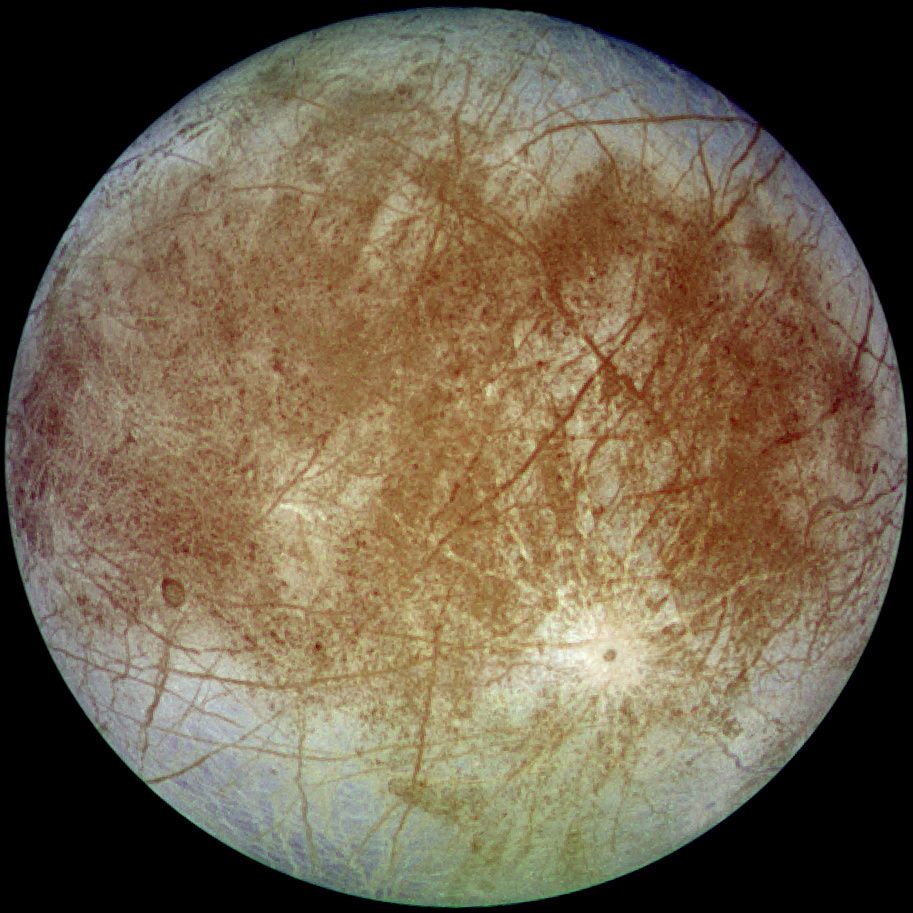 Europa is Jupiter's 6th closest moon and is the 6th largest moon in our solar system. It is considered relatively young at only 600 million years old.
It has a thick surface of ice that is about 15 miles thick. The ice is constantly being flexed by Jupiter's intense gravitational pull creating huge, deep cracks in the surface ice.  Jupiter's flexing pull influence creates the necessary heat that is the reason why it is suspected at having an enourmous ocean of water beneath this surface of ice. 
Europa's ocean is suspected to be considerably larger than all of oceans on planet Earth.
Europa also a moon that (unusually) has an atmosphere composed of oxygen, likely because it was created like a planet orbiting a potential sun, which Jupiter almost became.
This is why Europa is considered the best place to look for life within our solar system.
Al Maddalena
Do you want a money-making blog? Click here for more info.