The mass of the universe is composed of about 70% dark energy, 25% dark matter and only 5% visible matter (what we see).  If we consider that all of the scientific theories of all mankind have focused (until recently) only on the 5% of visible matter, we realize a striking fact: we know very little about the universe.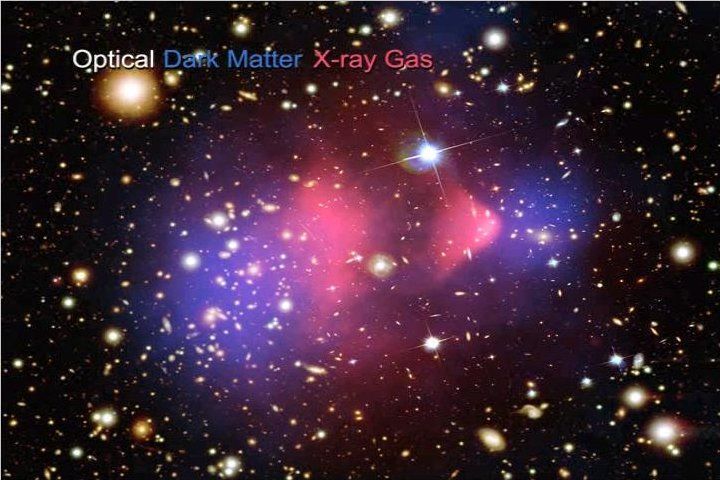 Since the time of Edwin Hubble, Scientists now know that the universe is expanding and galaxies that are farther away from us are moving faster than those that are close by. Something is forcing those galaxies away and expanding the universe at a greater rate today than in the past.
That something is thought to be Dark Energy, or the energy of space.  Einstein calculated that empty space actually has energy, but scientist have not been able to determine its properties.  The only thing scientists can measure are the gravitational effects of Dark Energy (i.e. Dark Energy's effects on stars and galaxies that we CAN see.)
It may turn out that Dark Energy is derived from subatomic particles that are predicted by Quantum Mechanics, or that it is derived from Dark Matter (also that we cannot see) that is located within another dimension.  String Theory in Quantum Mechanics predicts the presence of other dimensions and the 1 force which transcend dimensions is gravity.  Therefore, it is possible that Dark Energy and Dark Matter could be located within another dimension.  Possibly, that is why we cannot see Dark Matter and Dark Energy with all forms of light in our dimension. Maybe we need to be within the other dimensions predicted by (Quantum Mechanics) to see them.
This is my own pure speculation, but at this point, just about anything is possible because everything we know about the universe, only involves 5% of it.  There's a long way to go.
Al Maddalena
Maddalena Environmental Inc.
P.S. If you're struggling to make money online, you should check out this revolutionary method of using 1 focus to create 10 streams of income.